VMWare
VMware the industry-leading virtualization software company, empowers organizations to innovate and thrive by streamlining IT operations. By virtualizing infrastructure—from the data center to the cloud to mobile devices—VMware enables IT to deliver services from any device, anytime, anywhere .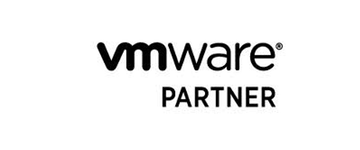 Embedding industry-leading VMware technology empowers partners to increase the value their solutions provide to customers
VMware, allows its customers to benefit from virtualization that meets the growing needs of data center configurations to better use their computing tasks with fewer resources. In addition to cost benefits, virtualization can contribute to the reduction of energy consumption, thereby helping companies meet environmental objectives. As you read the statistics, business infrastructure deployed in virtualized environments have resulted in savings of tens of thousands of dollars in hardware and cabling costs, together with tens of thousands of dollars saved through reduced power and cooling costs.