Swisscom
From Swisscom's WebSite:
For the sale of products and services in the field of SMEs, Swisscom has personal assistance and advice on site: to this end we rely on a network of competent partners. The program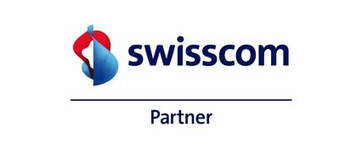 partners Swisscom SME is focused on creating long-term partnerships and the sharing of success on the market. "
"Only together with our partners we can meet the high demands of SMEs "
Markus Heiniger
For Swiss companies, Swisscom focuses on personalized advice and assistance onsite. For this reason, Swisscom works with an extensive national network of highly qualified and competent partner.