Sophos
Sophos is a recognized leader in endpoint and data protection, and has won an impressive number of safety awards in recent years.
The collaboration established by AIM Consulting with a leading company like Sophos , today helps Companies, Professional Studies and Public Bodies to defend their information assets from possible loss of data due to virus or malware attacks .

From the Sophos website shows the concept of Partners:

"Our partnership philosophy is simple: your success is also ours"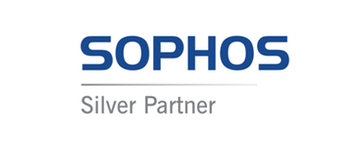 Our sales model is focused 100% on Channel ; this means that the key to our success is you. We are committed to helping you grow your business and expand your revenue and expand your customer base and market presence. All this based on a ratio of Partnership simple, effective and clear. "
Sophos gives you what you need , complete security and protection all the data in a way that allows you to manage easily and quickly.
Sophos has made the first encryption and anti-virus products in the 80s. Today we are trusted to protect over 100 million users in over 150 countries. It is recognized by analysts and customers as a leader in what they do. Industry analysts such as Gartner approves them as a market leader for both protection from malware and data protection . That's why many customers turned to Sophos to simplify their security, as well as many other government organizations , academic, health and financial services.
Sophos protects what needs protecting in your environment: computers, laptops , virtual desktops and servers, mobile devices and web gateway and e-mail . They have malware covered . And they will do that critical business data is protected too .
The way in which the company uses the technology is changing. Sophos remains on top of these changes to ensure protection along the way. And more and refine their techniques with reactive and preventive protection , without making them complex or complicated products . They give you control , protect your business and secure your data . Clients benefit from our partnership and collaboration with optimized support Sophos.
Sophos is a world leader in computer security and data protection. They provide organizations with complete protection and control - defending against known and unknown malware , spyware , intrusions , unwanted applications , spam, policy abuse and data loss , and providing comprehensive network access control (NAC) . Their reliably engineered , easy -to-use products protect over 100 million users in more than 150 countries.