Lumension Security
"Today's enterprises represent a heterogeneous mix security and management solutions. Lumension Security is developing strategic alliances with Industry leaders to assure that our Sanctuary suite adds high value while minimizing management and administration overhead by integrating with today's top management solutions. Our customers and partners are instrumental in directing our alliances", Lumension Security.
AIM Consulting SA, thanks to it's deep experience with security and, above all, on the control of access devices, chooses the product Sanctuary Device Control by Lumension Security and develops a strong partnership with them in order to promote such software in Ticino, Lombardy and Piedmont.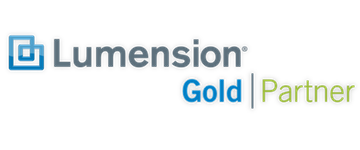 All the Channel Partners of Lumension Security, including AIM Consulting SA, benefit by preferential support channels such as, a dedicated extranet that supplies privileged accesses to the online support and to the "knowledge base", marketing and sale resources along with a powerful online tool for the management of licenses. This online tool allows the partners of Lumension Security to generate instantaneously temporary test licences for potential customers and provides a complete history of the download of a test software.
The security solutions of Lumension Security represent the best way to differentiate your own business offering: Sanctuary Device Control (efficient solution for the device control I/O, enclosed port USB and "plug and play") and Sanctuary Application Control (security solution for the control of applications launched on computers or server using an authentication).
AIM Consulting SA, in quality of Lumension Security partner, is qualified to:
Offer definitive and easy security solutions which can be integrated in Windows environment,
Offer an immediate return of investment to the costumer, providing more secure and stable your own environment,
Sell interesting solutions also appropriate for large companies