Computer Associates
"The community of Computer Aassociates's Channel partners includes VARs, resellers, consultants, solution providers, independent software vendors (ISVs), original equipment manufacturers (OEMs) and system builders of all sizes who resell, influence or add value to CA software. Channel Partners are part of a program offering Partnering for Profitability within a flexible business framework that enables partners to grow their businesses with unprecedented profit potential, superior sales and marketing benefits, free training and free technical support from CA", Computer Associates.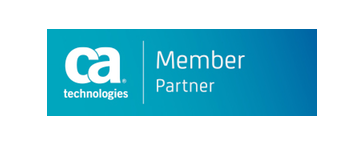 AIM Consulting SA is Affiliated Partner of Computer Associates, therefore has access to a certification program for its own consultants. These certifications can have technical or sales characteristics.
As an Affiliated Partner of CA, AIM Consulting SA benefit from preferential support channels tied to the sale and the technology and is focused in offering its own consulting services to small and medium size enterprises. The profile of an Associates Partner is also commonly focused on a geographical region and has varies degrees of technical competence and a spread of offers related to products and services.